Tag:
North Dakota
western-edge-2

western-edge-1
Western Edge
Overview
The Western Edge is everything you want and expect from a bar for a welcoming and comfortable break after a hard day's work or just to relax and enjoy the evening. Friendly bartenders, room to relax and hang out with friends and, of course, a great drink selection. From classic cocktails and cold brews to hot new drink ideas and a great wine selection. The Western Edge makes it easy to unwind in comfort with your favorite beverage.
Enjoy piping hot Pizza and piping hot sandwiches while watching your favorite sports channel in our lounge or in the comfort of your room.  Seasonal hours November-April
The Western Edge, located off the lobby of the Hawthorn Suites by Wyndham, is open daily from 5:00 p.m.
Other Restaurant Properties
hawthorn-suites-williston-50246_exterior_day_1

hawthorn-suites-williston-50246_lobby_view_3

hawthorn-suites-williston-50246_guest_room_1

hawthorn-suites-williston-50246_guest_room_2

hawthorn-suites-williston-50246_guest_room_3

hawthorn-suites-williston-50246_guest_room_4

hawthorn-suites-williston-50246_guest_room_5

hawthorn-suites-williston-50246_guest_room_6

hawthorn-suites-williston-50246_guest_room_7

hawthorn-suites-williston-50246_suite_5

hawthorn-suites-williston-50246_suite_6

hawthorn-suites-williston-50246_bath_1

hawthorn-suites-williston-50246_accessible_shower_1

hawthorn-suites-williston-50246_accessible_bath_1

hawthorn-suites-williston-50246_complimentary_breakfast_1

hawthorn-suites-williston-50246_fitness_room_1
Hawthorn Suites Williston
Overview
Hawthorn Suites Williston – Extended Stay, the latest brand new property from BEI. Located in Williston, ND, Hawthorn Suites features 78 extended-stay suites, each with a fully equipped kitchen that includes a full size refrigerator/freezer, stove top as well as cookware, flatware, glassware and eating utensils. Each suite also includes a lighted workspace. And guests can relax with comfortable furniture and a high definition flat screen TV. Other guest amenities include a well-equipped business center, complimentary high-speed Internet access, a fitness center, guest laundry and a hot tub.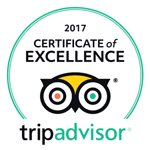 Awards
2022 Best of the Best Award
Awarded TripAdvisor's "2017 Certificate of Excellence"
Other Hotel Properties
hawthorn-suites-dickenson-50245_exterior_day_1

hawthorn-suites-dickenson-50245_lobby_view_2

hawthorn-suites-dickenson-50245_guest_room_5

hawthorn-suites-dickenson-50245_guest_room_6

hawthorn-suites-dickenson-50245_guest_room_7

hawthorn-suites-dickenson-50245_guest_room_8

hawthorn-suites-dickenson-50245_guest_room_9

hawthorn-suites-dickenson-50245_guest_room_10

hawthorn-suites-dickenson-50245_guest_room_11

hawthorn-suites-dickenson-50245_bath_1

hawthorn-suites-dickenson-50245_accessible_shower_1

hawthorn-suites-dickenson-50245_accessible_bath_1

hawthorn-suites-dickenson-50245_suite_1

hawthorn-suites-dickenson-50245_suite_2

hawthorn-suites-dickenson-50245_pool_view_2

hawthorn-suites-dickenson-50245_complimentary_breakfast_1
Hawthorn Suites By Wyndham Dickinson
Overview
Hawthorn Suites Dickinson offers some of the best amenities in the entire area. Each extended-stay suite is fully equipped with a kitchen that includes a full size refrigerator/freezer, stove top as well as cookware, flatware, glassware and utensils. Each suite also includes a lighted workspace, ergonomic business chair and guests can relax with comfortable furniture and a high definition flat screen TV. A state of the art fitness center, locker room, Guest laundry is also available to guests free of charge.
But this brand-new hotel offers much more! A variety of amenities designed for fun and relaxation include an indoor pool and hot tub as well as a patio and BBQ area. And a party room and lounge is also available for guests looking to unwind. Need to get down to business? Complimentary high-speed Internet access, a well-equipped business center and meeting room will help guests get the job done. And our guests can start each day with a complimentary hot breakfast.
We look forward to serving you in Dickinson.
Awards

Hotel of the Year 2020, 2021 announced 2022
2020, 2021 & 2022 Best of the Best Award
Top Performing Hotel in Region
Staff Housekeeping Brand Hero
Booking.com traveler review reward
Awarded TripAdvisor's "2017 Certificate of Excellence"

Features and Accommodations

Well-equipped suites
Fully Equipped kitchen with cookware, flatware and utensils
Lighted workspace
Comfortable furniture
HDTV
State of the Art Fitness center
Complimentary hot breakfast
Complimentary Wired & Wireless high-speed Internet access
Indoor pool and hot tub
Patio and BBQ area
Meeting room
Party room
Lounge
Complimentary On-site laundry facility
Onsite business center
Other Hotel Properties
candlewood-suites-williston-3343145099

candlewood-suites-williston-3343637673

candlewood-suites-williston-3478278358

candlewood-suites-williston-3343166875

candlewood-suites-williston-3343330738

candlewood-suites-williston-3434521488

candlewood-suites-williston-3434518587

candlewood-suites-williston-3434525329

candlewood-suites-williston-3434519614

candlewood-suites-williston-3434522905

candlewood-suites-williston-3343342638

candlewood-suites-williston-3343355318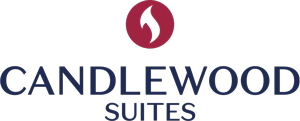 Candlewood Suites Williston
Overview
Come experience all the comforts of home at the brand-new Candlewood Suites in Williston, ND. Located just minutes from the Sloulin Field International Airport, this luxurious all-suite hotel is the perfect destination for both business and leisure travelers looking to enjoy an extended stay in one of North Dakota's most memorable cities.
Here at the Candlewood, our guests can indulge in a world of comfort and convenience. Choose from a wide selection of spacious suites, all of which offer a complete array of amenities, including fully equipped kitchens, flat-screen TVs, high-speed Internet, and plenty of space to relax and enjoy a home away from home. Work off some stress in our fitness center; browse through our free video library; or stop by the fully-stocked Candlewood Cupboard- where meals, snacks, and sundry items are sold at value prices. Traveling with a pet? Not a problem. We are a pet-friendly hotel, and welcome your furry friends with open arms! Our friendly and professional staff is here to cater to your every need, and we are available twenty-four hours a day.
The centrally-located Candlewood Suites is only a short distance from downtown Williston where numerous shopping and dining options abound.
As one of North Dakota's premier cities, Williston provides unbeatable access to some of the most desirable outdoor recreational opportunities in the state. Less than five miles from the Candlewood Suites is Lake Sakakawea and the Blacktail Dam- a veritable haven for those looking to experience a wide range of outdoor activities including hunting, hiking, biking, fishing, boating, canoeing, and bird-watching. World-class golfing at the Links of North Dakota is a scenic thirty miles from the hotel, and guests looking to stay within city limits for their golfing excursions can also take advantage of either Eagle Ridge Golf Club or the Williston Municipal Golf Course.
Looking to brush up on your history knowledge? Discover the region's rich cultural heritage by touring the Frontier Museum or Buffalo Trails Museum. Those looking for even more adventure can make their way to the Fort Union Trading Post National Historic Site or the Fort Buford State Historic Site. Both are nationally recognized and less than an hour's drive from Williston.
Stay at the Candlewood Suites for your next extended visit to the Williston area and you will find that home really isn't so far away!!
Awards
2021 Guest Love Award
2021 IG Spirit of True Hospitality Award
2017 IHG Quality Excellence Award.
Other Hotel Properties